CanAirIO Citizen Network for Air Quality Monitoring
Citizen science project with mobile and fixed sensors for measuring air quality (PM 2.5) using low-cost sensors and smartphones. Built with a ESP32 module board and HPMA115s0 Honeywell dust sensor, interfaced with an CanAirIO Android client app.

Full guide: English | Spanish
GitHub: Github organization
Landing page: canair.io
Twitter: @canairq
---
Screenshots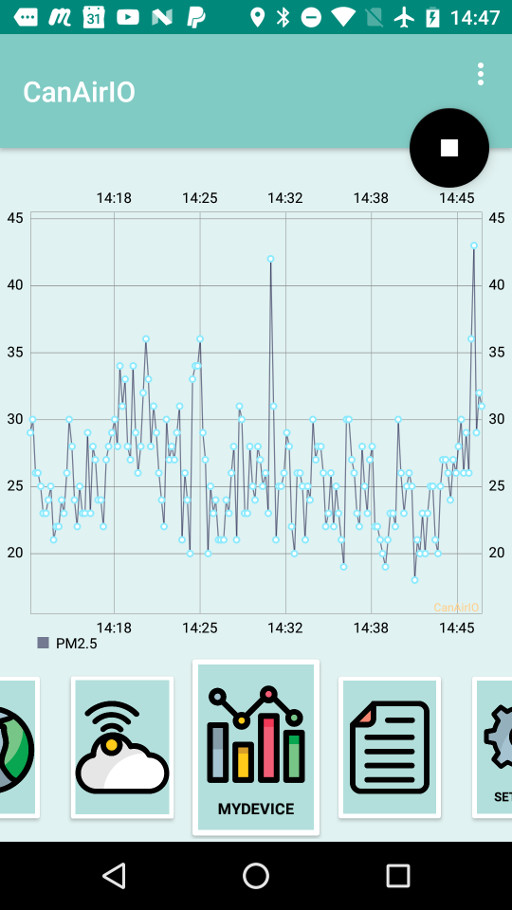 ---
Technologies

I'm using different technologies in the current project:

ESP32: A Different IoT Power and Performance from Espressif
PlatformIO: is an open source ecosystem for IoT development
Android: is the world's most popular mobile platform.
InfluxDB: The essential time series toolkit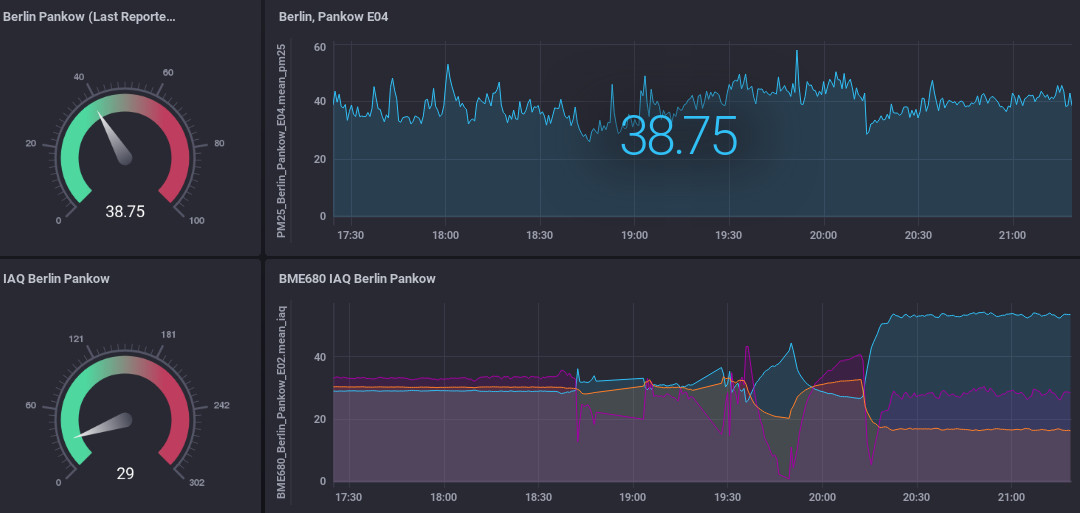 ---
License
This project is free and open source software, distributed under the GPL License. So feel free to use this code and app for do a change on quality air issues.